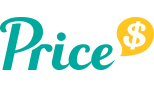 Crazy Ad
985 x 610 > 970 x 250
Large Rectangle / Corner Ad
300 x 250
Mobile Site / App Crazy ad
320 x 480 & 414 x 736
Mobile Site / App Large Rectangle
300 x 250
Merchant Top Listing
(商戶排位置頂方案)
Included Website, Mobile Site & Mobile Apps
3 Months Contract must be commited (合約期為3個月)
Minimum booking per order HK$10,000 / per month
Tailor Made Project / Event
Propose & Recommended by Sales Team
15% Loading fee for Video Format.
15% Loading fee for Banner Ad with Data Targeting (Special Tailor Made Data will apply extra Data Cost)
Minimum Booking Amount: HK$20,000.
Any Ad Format entrance point direct to Price.com.hk specify page will have bonus offer.
All booking orders are non-cancellable.
All inventory and listing ranking are based on first come, first served basis.
Advertising impressions will display in Hong Kong region only. Other regions can be supported by request.
Networld Technology Limited reserves the rights to terminate this booking order or refuses to publish any advertising material supplied by advertiser. Networld Technology Limited shall not be held liable for any loss or damage arising as a result of such non-publication or amendment as aforesaid and no compensation of any kind will be granted to Advertiser in the event of non-publication or amendment of the same.
All advertising material should be delivered to Networld Technology Limited 3 working days before campaign launch for testing & approval purpose.
Late delivery of advertising material or non-compliance with specified deadlines will result in forfeiture of space booked by advertiser and the advertiser shall still be liable for paying the charges therefore.
Networld technology Limited shall have no responsibility for any claims arising by any party whatsoever regarding advertising material supplied by advertiser and any consequences thereof.
The booking information on this order is confidential. All advertisers should not disclose any information about the order to any third party.
The booking shall be governed by and construed in accordance with the laws of the Hong Kong Special Administrative Region and the parties to this booking order hereby submit themselves to the non-exclusive jurisdiction of the Courts of the Hong Kong Special Administrative Region in the event of any dispute.
All proposals are only valid for 30 days from the time the proposal is submitted.
Networld technology Limited reserved the right to add late payment interest 5% of outstanding amount and relevant cost to the debt.